Frequently this password manager comes with Pro and Free version only. But you can get it free as a part of the promotional offer.
The password manager from Avira antivirus security is an easy-to-use software that can do essential password management but is far from perfect.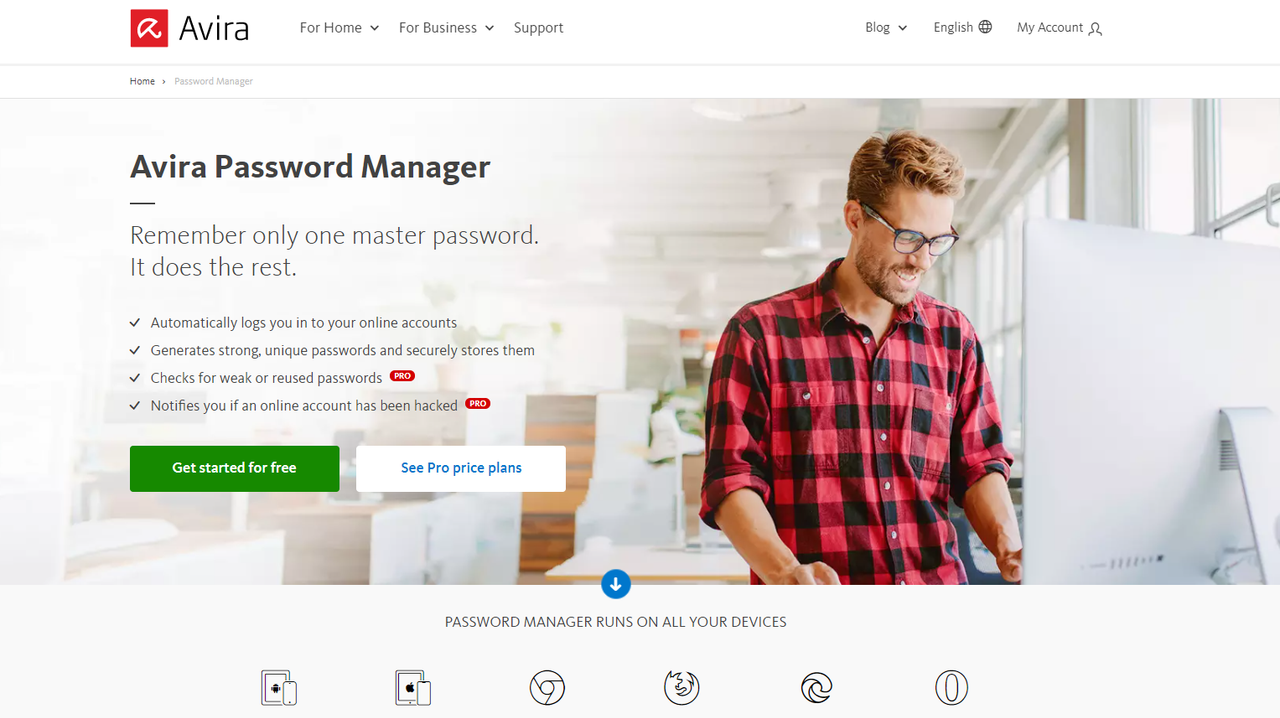 Unlike a typical password manager, Avira is entirely web-based through a browser and syncs your data across all your computer and mobile devices through the cloud. It's built by a company that specializes in anti-virus software and internet security so you can feel secure knowing you have protection for your unique passwords.
As I've just mentioned, the software is suitable only for basic security jobs and therefore, there are only a few good things to talk about. However, even if you go 'Pro', things don't change much, which is the biggest disappointment.
How to get Avira Password Manager Pro License Key Free for 6 Months Subscription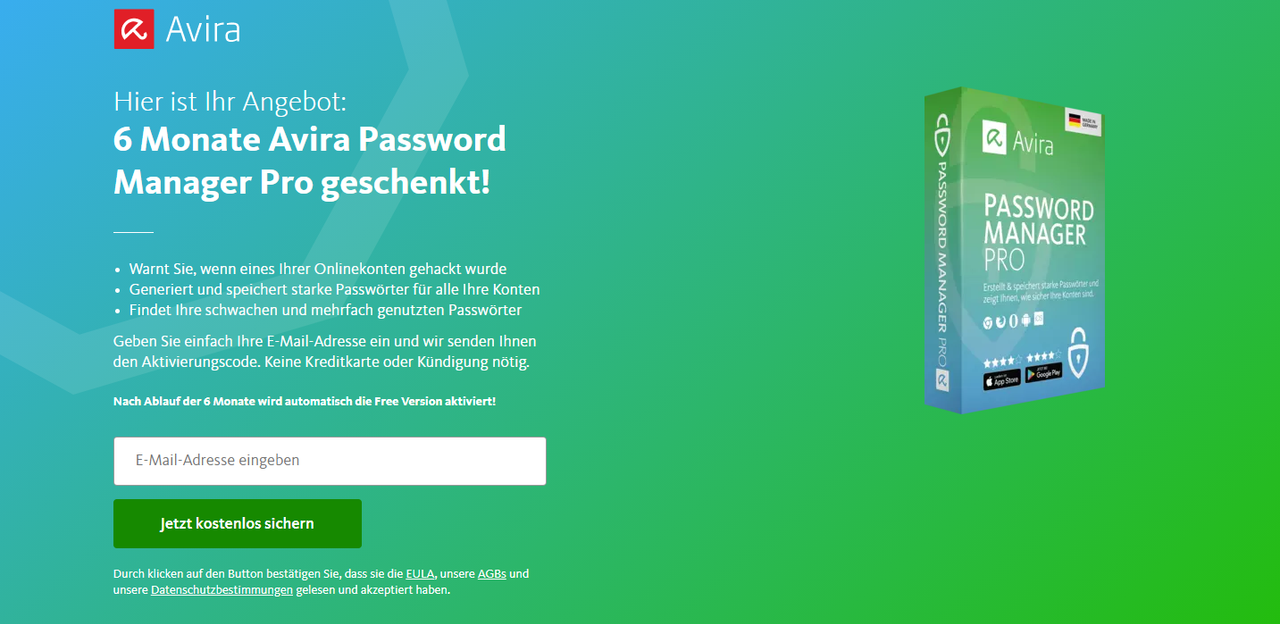 At first, go to the Promo Page Here or [Promo Page] and enter your valid email address. (German Language)
Then click on "Jetzt Geschenk aktivieren" (Activate gift now) button to receive the license code officially.
Then check your email inbox, and you will receive a license key or serial number.
Open the confirmation email from [info@avira.com] and click the confirmation link (Jetzt Starten) and follow the instruction to complete the process.
You need to create a new account for Avira by entering a password and click the [Witer] button. You can also login into your existing Avira account.
After creating an account then log into (my.avira.com) and you will notice the 180 days pro version subscription.
You can proceed to (Passwords.avira.com), just create a master password. Using this password you can install your password manager extension to use your desktop browser or installation app on your mobile devices.