This is a world-renowned tool that is often used for flashing custom stock ROM firmware on .cpb file extension firmware run devices. YGDP flash tool is specifically built for the file type that originates from the.cpb file extensions and for users to use the YGDP Tool to flash file types of the said type. Thus if a device has firmware that has cpb file extensions this is the tool that should be used.
This download repository provides you with all the download resources you expect to download, install and use ygdp flash tool. Below are download sources and other drivers and tools that strengthen the process.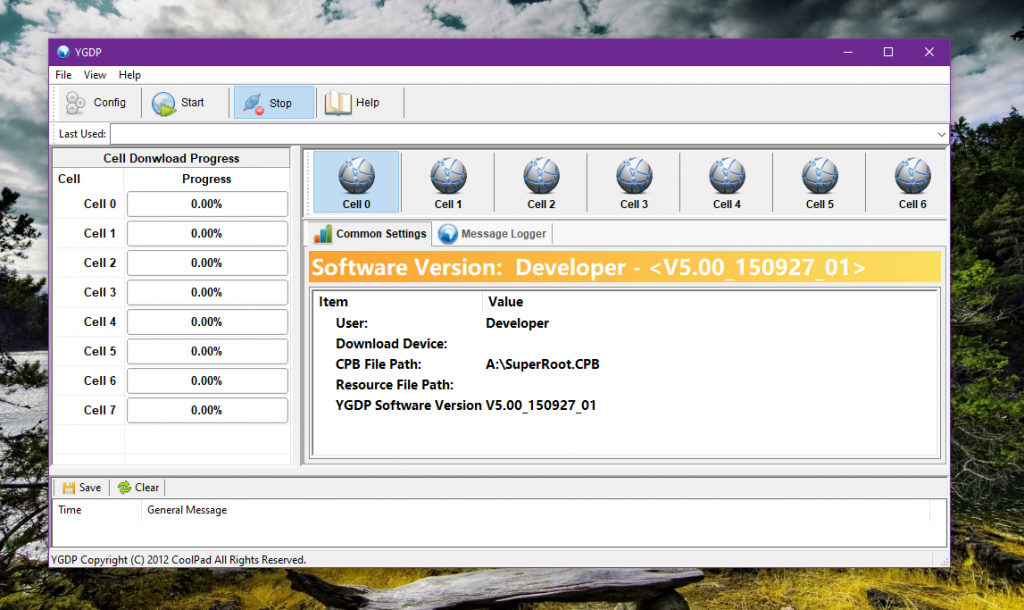 YGDP Tool Discovered – Flashing Overview
Firmware is the microprograms that are present in the ROM or read-only memory modules of a device which contains low-level software items such as hexadecimal and machine codes, etc. Some of these device firmware items are changeable thus meaning that it is possible to enhance or upgrade the firmware of the device by connecting it to a PC through a specific configuration process and then running the software provided by the manufacturer.
This process is called the flashing of firmware or otherwise simply known as flashing. This process will deem necessary when the device becomes incompatible with fresh or newly released operating systems or either to simply enhance and optimize the device.
CPB file overview
This is a file extension type that is created by the Comicino Studio which is a rapid application development tool designed for web, desktop and mostly importantly mobile applications.
Comino basic is a programming language that was developed specifically meant for Cmicino Studio projects such as this. This file type saves a collection of user interface windows or pages that contains texts, interactive elements and graphics which can be compiled used on many platforms such as iOS, Android & Windows.
After loading the CPB firmware on the YGDP utility and connecting device to PC, and after the firmware is fully loaded, start the firmware flashing process.
Prerequisites
40% battery life
Device data backed up as device data will be wiped off.
A rooted android device
Android USB drivers for the PC
Features of the YGDP Tool
Supports any Android device as long as it uses .cpb file extension firmware.
Configuration control features for Qualcomm devices that lets the user check device name, check eMMC CID, check fuse info and other instrument information that helps troubleshooting and recovery.
Supports the flashing of Pre Resource files: These file types can be found as .img and this can be flashed on the device using the tool.
YGDP Flash Tool Compatibility Overview
YGDP Flash Tool is compatible with all Windows version releases and runs without any troublesome runtime issues. Compatible with Windows 10, Windows 8, Windows 8.1, Windows 7, Windows Vista and Windows XP.
It is supported on all Android mobile versions though it does not provide support for MAC OS and Linux. Thus users need to be careful on this matter.
If the tool does not work on Windows 7, Windows 8 or Windows 10, find the application, right-click YGDP_Assembly.exe > Properties and Run the program as the administrator or in compatibility mode for Windows XP.
Download YGDP Tool for Windows
File name: YGDP_Setup_V5.00.zip