Xiaomi is a very popular smartphone brand, especially in the Indian and Chinese markets. In recent years, it has grown increasingly popular thanks to its high-end specifications, which come at an affordable price.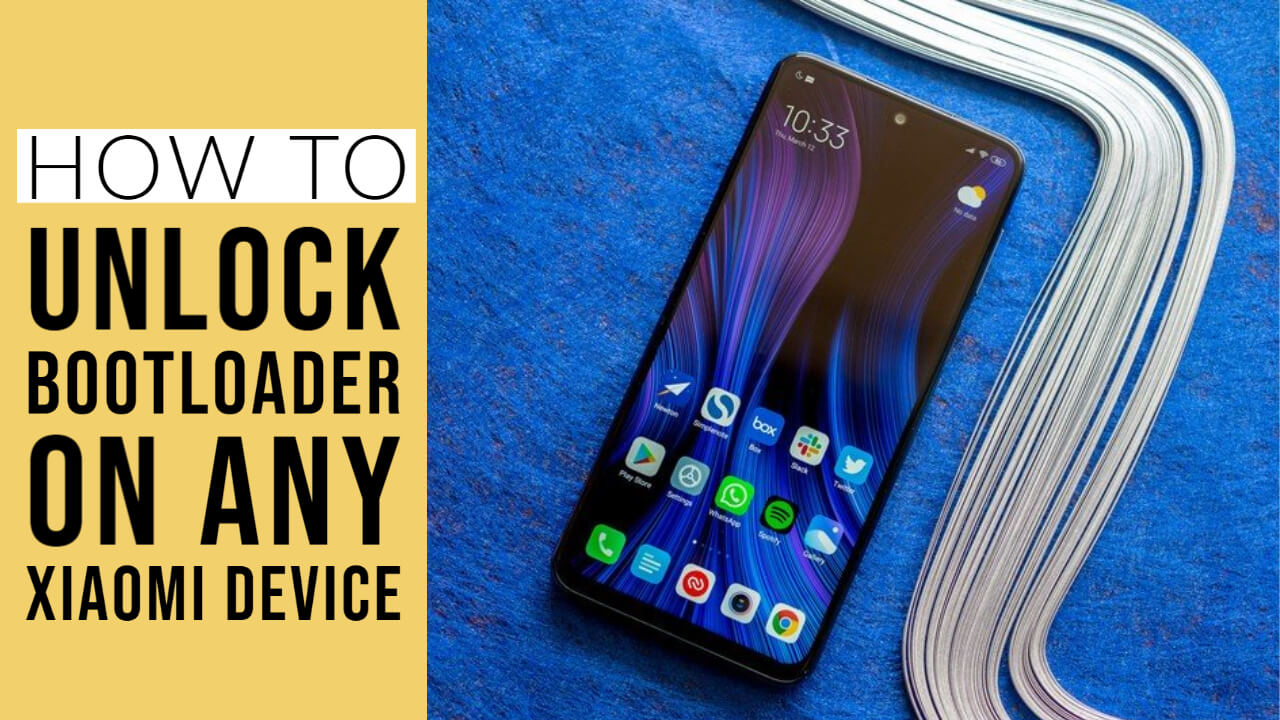 Xiaomi is also in direct competition with some of the huge names in the smartphone industry, such as Samsung, HTC, Oppo, etc. It even has its own user interface known as MIUI, which works even better and has enhanced features when combined with the Android OS.
STEPS TO UNLOCK BOOTLOADER ON ANY XIAOMI DEVICE
The described method will work on the following devices: Xiaomi Mi 4C, Xiaomi Mi 5C, Xiaomi Redmi Note 4, Xiaomi Mi 4S, Mi Note Pro, Redmi Note 3, and other upcoming smartphones. The Mi Flash Unlock Toolkit is the most important thing you need to have for the process. The prerequisites for unlocking are listed below:
Ensure that you have fully backup the data to prevent any loss of data during the process
Install the program – Xiaomi USB Drivers on your PC.
Go to – 'Settings > Developer Options > Enable USB Debugging'
For your phone, install an official MIUI ROM.
Once these have been done, you phone warranty will become void. Do the processes with utmost care since the chances of your phone or software getting damaged are very likely, and these are not covered by warranty.
Instructions to Get The Unlock Code:
Download Mi Flash Unlock tool.
Next, go to 'Settings > About phone > MIUI version.' Tap on it for about 6-8 times to enable Developer Options.
Next, select options and click 'Enable USB Debugging.'
Next, download and install Xiaomi USB Drivers.
Use your Mi account to access the toolkit.
Instructions to Unlock Bootloader:
Run the Mi Flash Unlock toolkit and click 'Agree' on the disclaimer provided on the screen.
After you run the program, log in to the toolkit by entering your E-mail ID and password.
Next, access the 'Fastboot' mode on your phone by pressing the 'Power' button and the 'Volume Down' buttons together.
Next, connect your PC with your phone with a USB cable and click on 'Unlock.'
This will initiate the unlocking process, and once the process is over, you will get a message on your screen. This would take around 2-3 minutes.
Then, press the 'Power' button on your phone and reboot it to apply the changes to your phone.
And with that, the process is completed. The boot loader is now unlocked, and you are free to install custom ROM, flash custom ROMS, and many more.
WHAT WILL AND WILL NOT HAPPEN AFTER UNLOCKING BOOTLOADER?
Unlocking the boot loader will not affect the OTA updates that are normally sent to your phone, even though the warranty is no longer valid. While some features may work, some may not, and you are also likely to incur a loss of data during the unlocking process.
Thus its importnat that you backup all your data before performing this process. Also, make sure that you use the same Mi account for both locking and unlocking process. Using different accounts can cause errors on your device.