If you are searching for proper ways to unleash the potential power of your Samsung Galaxy S20 FE 5G SM-G781B device, which is only possible after rooting the device, then here you go.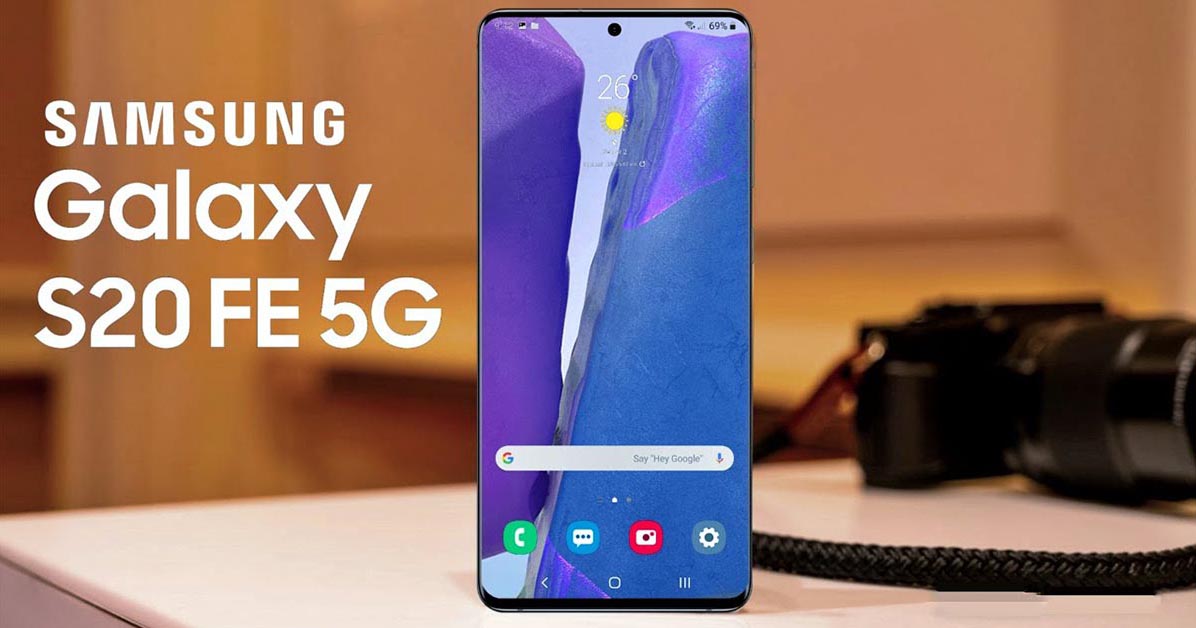 Samsung continues the lite series of flagship phones with the launch of the Galaxy S20 FE phone. It is a lite version of the Galaxy S20 series at a much affordable rate. There are some downgrades compared to Galaxy S20 but not that you will notice it in the performance. In case if you don't like the One UI or want more advanced features then you can root your phone.
Here you will know how to root and unlock bootloader Samsung Galaxy S20 FE.
Samsung Galaxy S20 FE Unlock Bootloader
The first and common method before root is unlocking the bootloader of an Android phone. And some brands allow its users to unlock the bootloader. Luckily Samsung also allows you to unlock bootloader. All companies have different procedures for unlocking bootloader and Samsung has a simple but long process that we will share in this guide.
First, take a full backup of your Galaxy S20 FE as this process will remove all data from your device.
Once you have the backup, open Settings on your phone and go to About Phone > Software Information.
In the Software Information, you will find the Build Number. Tap about 7-8 times on it to enable developer options. It will show 'You are now a developer'.
Go back to the main Settings and then go to Additional Settings > Developer Options.
Now enable OEM unlocking and USB debugging in the Developer Options
After enabling the OEM Unlocking and USB Debugging power off your device. Press and hold Volume Up + Volume Down

 and connect your phone to your PC.

It will show a Warning screen on your phone, and now you can release both buttons. Now press the Volume Up button once, and Galaxy S20 FE will boot into Download mode.
Long press the Volume Up button when the device is in Download Mode and now the unlock bootloader on Samsung S20 FE will start and wipe all data.
Reboot your phone and make sure that OEM unlocking is greyed out in Developer options. If not, then wait for a few days and repeat the steps.
After following the above method you will have the unlocked Galaxy S20 FE device that you can modify on your device. In case if you don't want to root but only want to unlock bootloader then you don't have to follow the further guide. But if you want to root Galaxy S20 FE then first go through the requirement list.
Prerequisites:
Take a full backup of your phone before rooting to ensure no data loss
Make sure the bootloader is unlocked of your phone
Download the Galaxy S20 FE firmware (use SamFirm or Frija)
Install 7-zip on your PC
Steps to Root Samsung Galaxy S20 FE
Extract the downloaded Galaxy S20 FE Firmware on your computer and check for the AP file (file starting with AP). Also, extract the bootboot.img.lz4 from the AP tar file.
Right-click on the boot file and Archive it in the tar format with 7 Zip.
Copy the boot tar file to your phone storage.
Install Magisk Manager (canary build recommended) on your Galaxy S20 FE. Skip this step if the app is already installed on your device.
Open the Magisk Manager app on your phone after installing it, and click on Install > Install.
A pop up will appear, where you need to choose 'Select and Patch a File'.
Browse and select the boot tar file and wait for the patching process. It can take a few seconds to patch the file.
After patching the output file will be saved in the Download folder with the name magisk_patched.tar.
Open the Odin Flash Tool on your PC. And Make sure to untick the Auto-Reboot option in the Options tab in the Odin tool. Check the below screenshot for reference.
On the right side of the tool, load AP, BL, CP, and Home CSC file (That are in the firmware).
Then Boot your Galaxy S20 FE into Download Mode. You can follow steps 6 & 7 from the unlock bootloader section to boot into download mode.
Once your Galaxy S20 FE boots into Download Mode, connect it to your computer. The Odin tool will detect your phone, and it will show blue color in the first stack above ID: COM.
After completing all the previous steps, click on the Start button. It will start flashing the patched Magisk file to your phone.
It will give a Pass message on completion.
After this, load the Magisk_patched tar file and flash it on your tab.
Now reboot your phone into the system and again install Magisk Manager. Open Magisk Manager and it will show installed status which means the Samsung Galaxy S20 FE is rooted.
After rooting the Galaxy S20 FE, you can use all the apps and features that require root privilege. Such as you can use various Xposed Modules to customize your device system-wide. Also, it allows users to remove pre-installed apps that are not used but taking space on the phone. After root access, you can also block ads from your device.
So there you have it the complete guide on how to root Samsung Galaxy S20 FE along with a guide to unlock bootloader of Galaxy S20 FE. In case of any queries, let us know in the comment section below.