Sometimes, you might want to see your Android phone's screen on your PC. How do you do that? These are the best ways to mirror an Android phone screen to a PC via USB.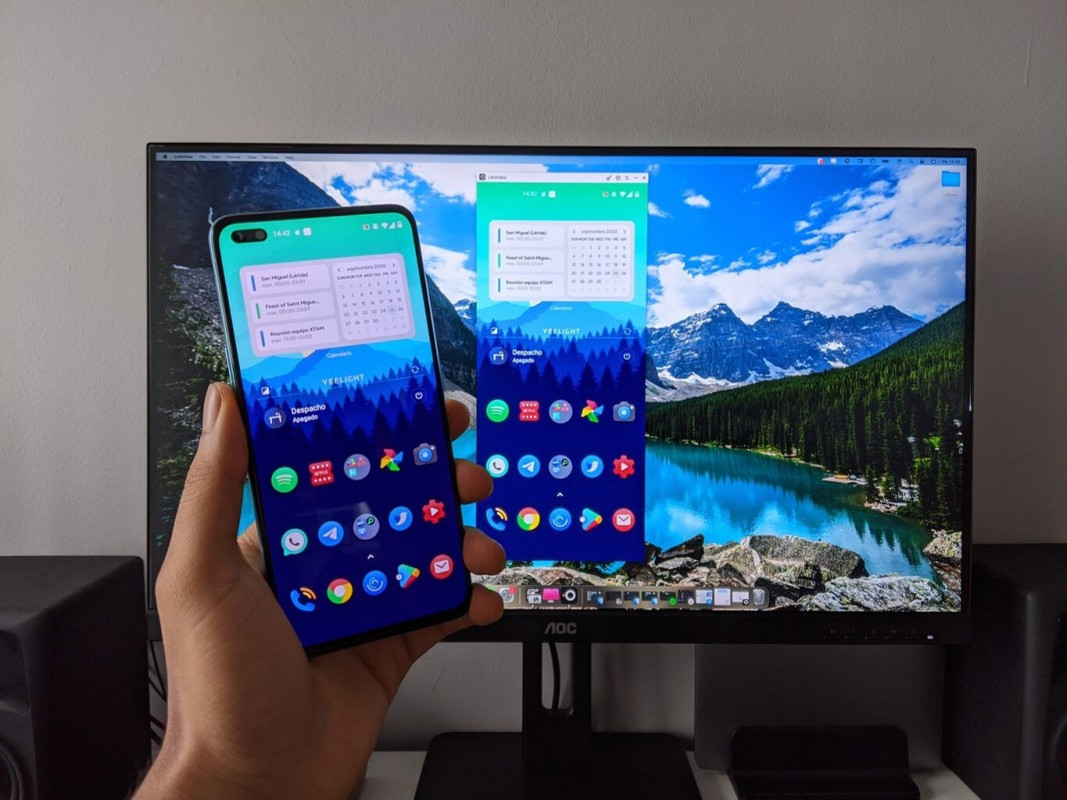 A few years ago, the best methods required you to root your Android phone or tablet. But that's no longer necessary with some great open-source options available for any Android phone and all desktop operating systems. We'll take you through the simple steps to display an Android phone screen on your PC or Mac.
What You'll Need To Display Your Phone Screen On A PC
Scrcpy is the best software to view your phone screen on your PC via USB for free. It works on all desktop operating systems, including Windows, macOS, and Linux. You don't need to download or install any app on your Android phone.
Here's what you need to get started:
Download Scrcpy for your platform. Follow the installation instructions in the ReadMe file at the bottom of that page.
A USB cable to connect your phone to your PC.
An Android smartphone or tablet with USB debugging enabled, as described below.
How To Enable USB Debugging Mode On Android
Go to Settings > System > About phone (Settings > About phone on older versions of Android).
Scroll down and tap Build Number seven times until you see a popup message that you're now a developer.
Go back to Settings > System and enter the new Developer Options menu.
Scroll down and enable USB debugging.
Confirm the action when prompted.
The initial step might be slightly different on customized versions of Android. But generally, you have to find the page with the current Build information and tap that several times to enable Developer Options.
How To View Your Android Screen On PC Or Mac Via USB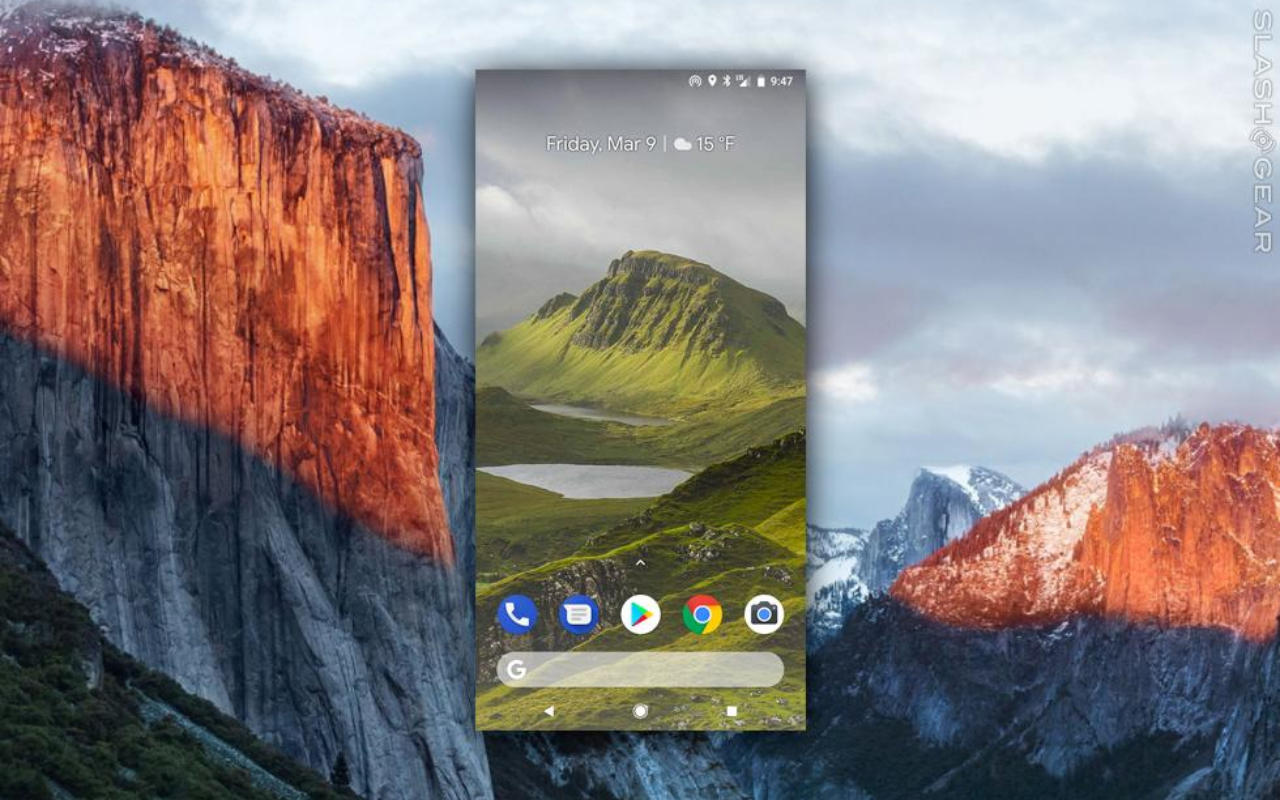 Now that you have USB debugging mode activated, the rest is simple:
Connect your Android phone to your PC via USB.
Extract scrcpy to a folder on your computer.
Run the scrcpy app in the folder.
Click Find Devices and select your phone.
Scrcpy will start up; you can now view your phone screen on your PC.
With this, you are ready to go. Your mouse and keyboard work within Scrcpy, so you can start any app you want and type in it too.
There are plenty of mobile apps that don't have a web client, so this is a good way of using your physical keyboard for your phone's apps.
Why Scrcpy Is The Best Way To Mirror Android On Any PC
Scrcpy is open source and free, with no in-app purchases or premium features. It's the best free app to display your Android screen on a PC for multiple reasons:
You don't need anything installed on your Android phone.
It works on Windows, macOS, and Linux.
The USB cable mirrors your screen in almost real-time, as opposed to wireless solutions where there is distinct lag.
You can interact with your phone's screen through your computer, which you can't on wireless connections.
For technically inclined people, it includes a way to view your Android screen wirelessly on the PC via a TCP/IP connection over the same network.
How To Mirror Your Android Screen To PC Wirelessly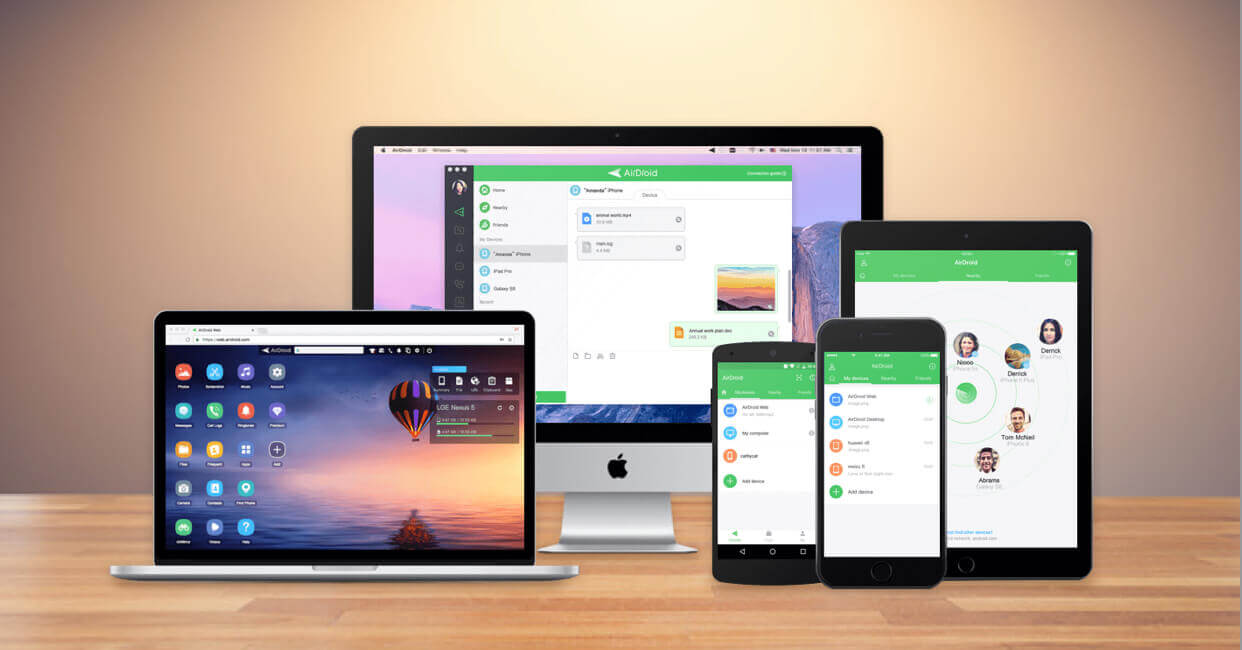 You don't need a USB cable to mirror your Android phone to a PC. Technically, Scrcpy has a wireless mode, where you can connect your Android device and PC over the same Wi-Fi network. But it requires a little technical know-how. Don't worry about this; there are easier ways to view your phone's screen on a computer, such as AirDroid.
For this, you'll need to download AirDroid on your computer and Android, or use the AirDroid browser app in Chrome. Register and log in on all devices, then follow the steps below to set up mirroring.
How To Set Up Android Mirroring With AirDroid
Make sure your computer and smartphone are on the same Wi-Fi network.
On Android, go to AirDroid > Me > Security & Remote Features > Screen Mirroring > Enable.
On your PC, go to AirDroid Web > Mirroring.
On your phone, grant permission by tapping Start Now when Android tells you that AirDroid will start capturing everything on your phone.
Just like that, your screen will wirelessly mirror on your PC. This is the easiest way to share your Android screen without the hassle of a cable. Plus, AirDroid is a fantastic Android remote management app with plenty of other features like file transfer, contact copy, remote texting, backups, and more.
Why Android Mirroring To PC Is Better Via USB Than Wireless
Generally, we recommend mirroring your Android screen to a PC via a USB connection. Wireless connections have a few issues, such as:
You cannot interact with your phone's screen through your PC. This means that you have to do all interaction on your phone itself, and will see what's happening on the big screen. Unfortunately, that means no typing with your computer's keyboard on your phone.
On a wireless connection, there is noticeable lag between what you do on your phone and what's displayed on screen. It takes milliseconds more, and is definitely a factor. It's useful as a presentation tool, but perhaps not much else.
If you switch it off for a few seconds, reconnecting an Android screen to a PC wirelessly is often buggy. Several times, we've had to close the app on both platforms to get it working again.
View Your Android Phone Screen On Your TV, Too
Now you know how to mirror an Android to a PC through a few methods. Generally, a wired connection beats wireless mirroring, but the convenience of wireless is hard to beat.
Similarly, most smart TVs and all Android phones come with Miracast built-in, which is a global standard for screen mirroring. And Miracast makes it easy to mirror your phone to a TV.
Source: Make Use Of