F-Secure Safe 2020 Subscription Key Free for 6 Months.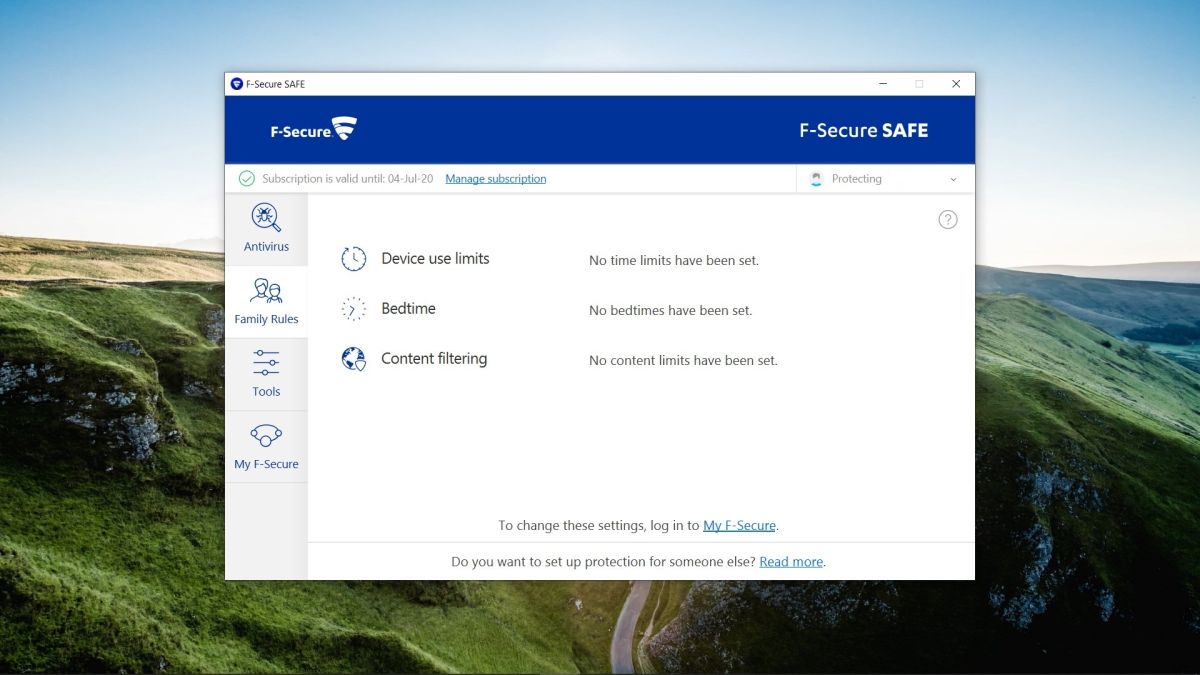 F‑Secure SAFE is an award-winning internet security suite that won the AV‑TEST Best Protection award 2018. SAFE protects you from viruses, trojans and ransom­ware. SAFE also secures your online banking connection. You can set limits for inter­net usage for children. You and your family can surf safely — both on desk­top and mobile.
F-Secure Safe 2020 Features
Antivirus – The world's best virus protection keeps your devices safe from viruses, ransom­ware and spyware.
Browsing and Banking protection – Handle your online shopping, banking and all other surfing without worries.
Ransomware protection – SAFE will monitor your important folders and block ransom­­ware from encrypting them.
Parental control – Protect your family with one subscription and set healthy boundaries for kids' device use.
How to get F-Secure SAFE 2020 Free for 6 Months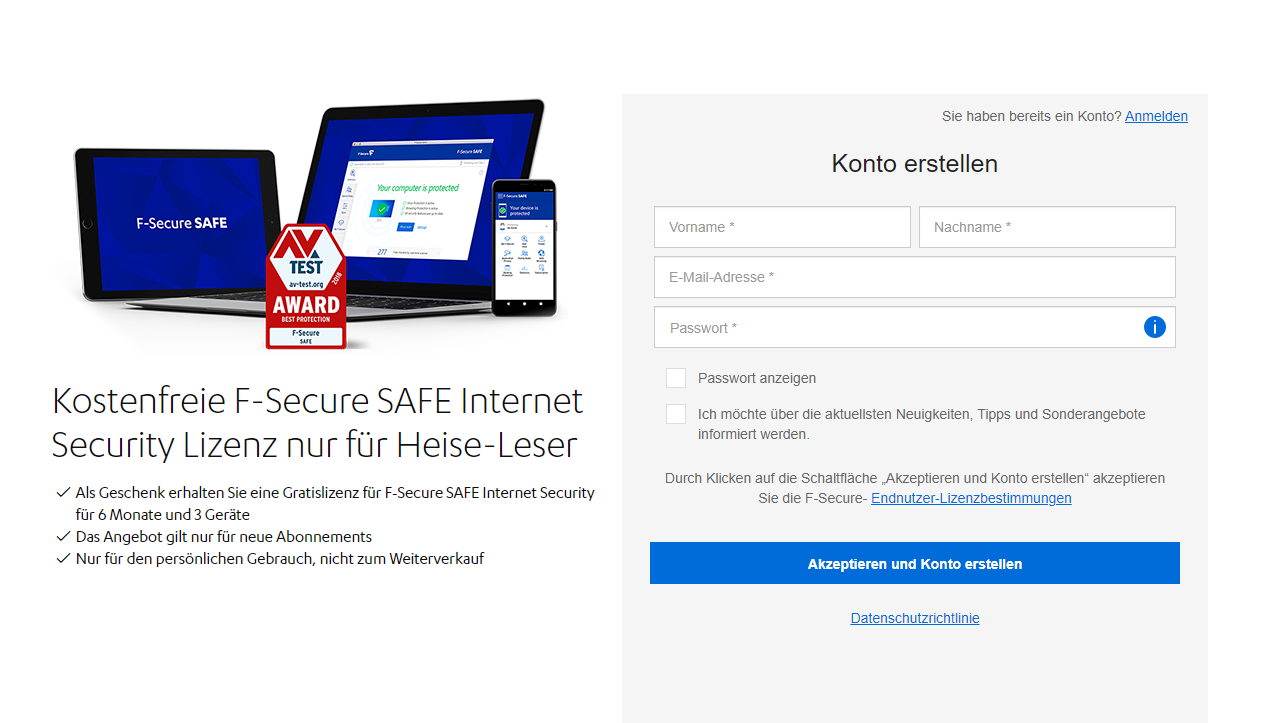 This new promo is set by German page Heise and offers 6 Months (182 days) subscription free for 3 devices.
Visit this giveaway page in the German language (use google translator).
Scroll down, you will notice the giveaway form (Konto erstellen), create a new account.
Enter your first name, last name, email address, password, and hit the "Accept" button (akzeptieren und Konto erstellen).
That's it, your account is created with 182 days free subscription, and activate your account with the confirmation link sent to your email inbox.