ONTIM Marvell MultiDL Tool is a application for Windows based computers that lets you to flash or install the .blf Firmware (ROM) on the devices powered by Marvell Chipset.
ONTIM Marvell MultiDL Tool comes in a portable format which means that you need not have to install the tool in order to be able to use. You can simply download, extract and start using the tool right out of the box.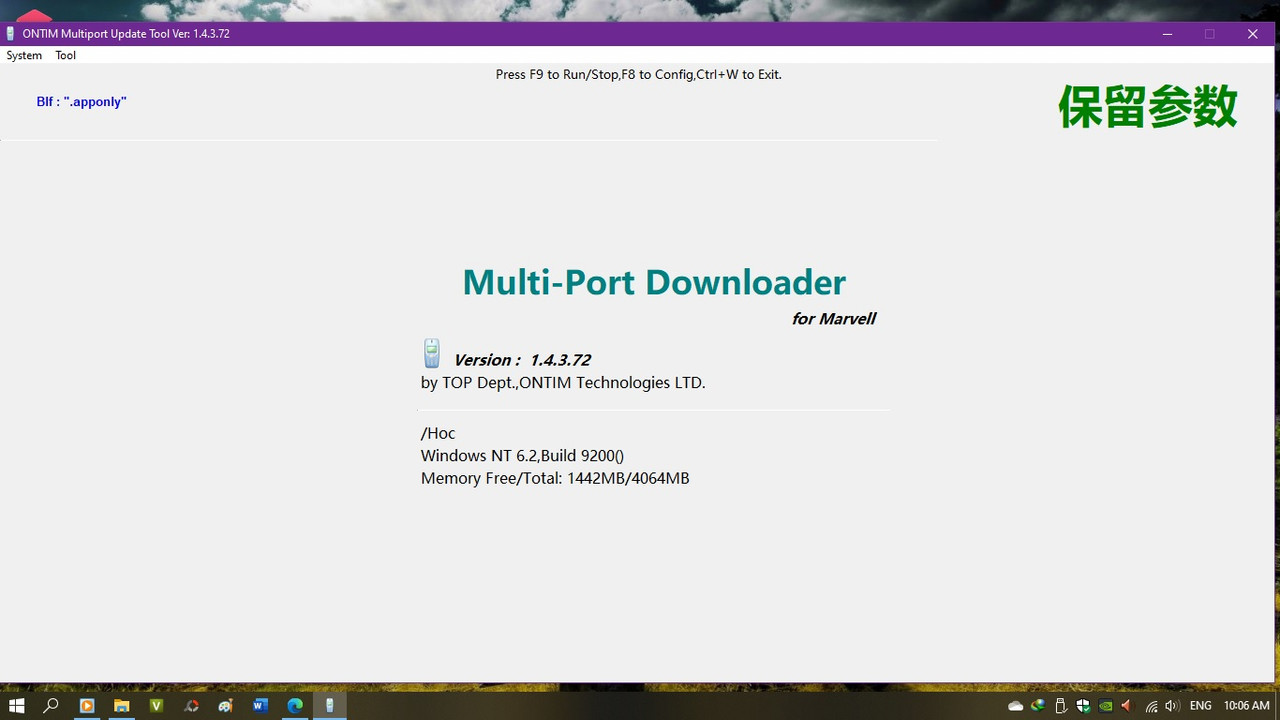 Here are a few features of the ONTIM Marvell MultiDL Tool:
Portable – no need to install.
Lets you flash firmware files.
Supports .BLF firmware files.
Works with all the Marvell Chipset powered devices.
To install the firmware on your Marvell Device: Install the Marvell Driver > Launch the Tool > Click on the System Menu > Select Config > Click on the browse button > Locate the .blf file from the firmware folder > Press F9 to Start the Flashing process.
Download Ontim Marvell MultiDL Tool
Filename: ONTIM_Marvell_MultiDL_Tool_v1.4.3.72.zip