Over at XDA-Developers, a senior member of the forums posted a set of wallpaper images that allegedly come from the OnePlus 8T. 
The file data for the images lines up very well with how OnePlus usually names its walls, so we're pretty confident these are the 10 images that will ship with the OnePlus 8T. However, we can't say that with full certainty, so approach these images with some skepticism.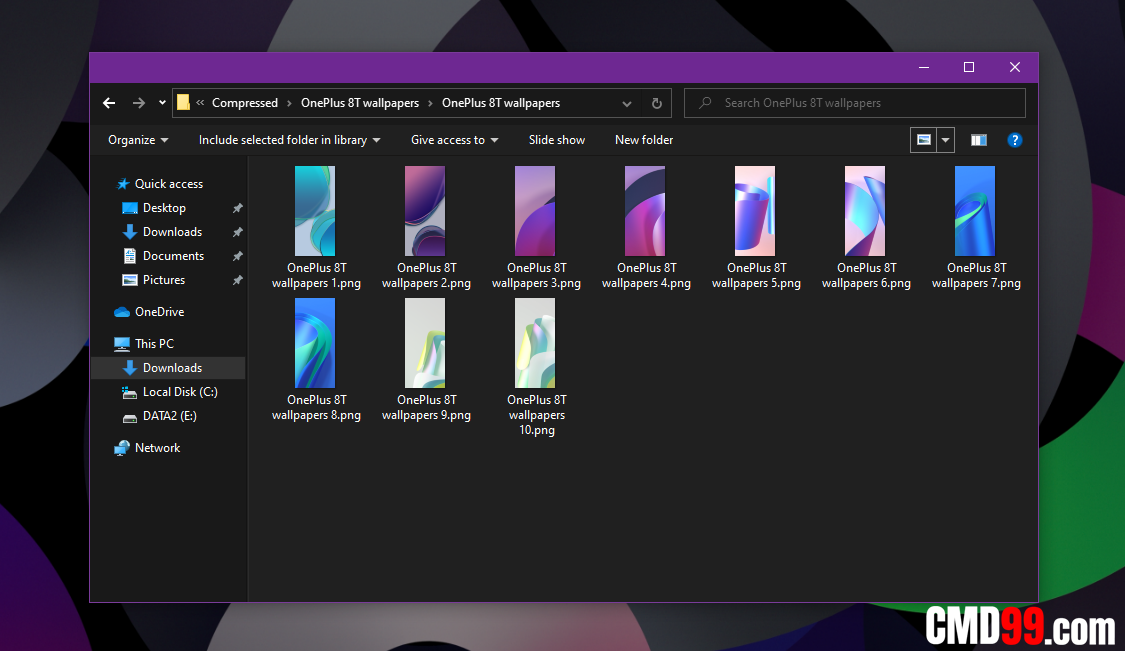 You can see all 10 images below. They are quite different from OnePlus' classic wallpaper designs and look a lot more like something Samsung would deliver. If you like one, don't download it from the images below, though, as they are compressed. Scroll down for the button to download a ZIP file of all the original-quality wallpapers!
OnePlus will officially launch the OnePlus 8T during an online event on October 14. We expect the phone to look pretty similar to the OnePlus 8 but feature a few bumps in various specs. Unfortunately, there will not be a OnePlus 8T Pro this year, as confirmed by the company.
Download OnePlus 8T wallpapers apparently leak for your devices right here.