Lenovo MOTO Smart Assistant is an official tool that installs on PC. Can help to manage smart device (include all Lenovo android phone, MOTO phone, Lenovo tablet ) data, flash smart device software, and more Lenovo support functions.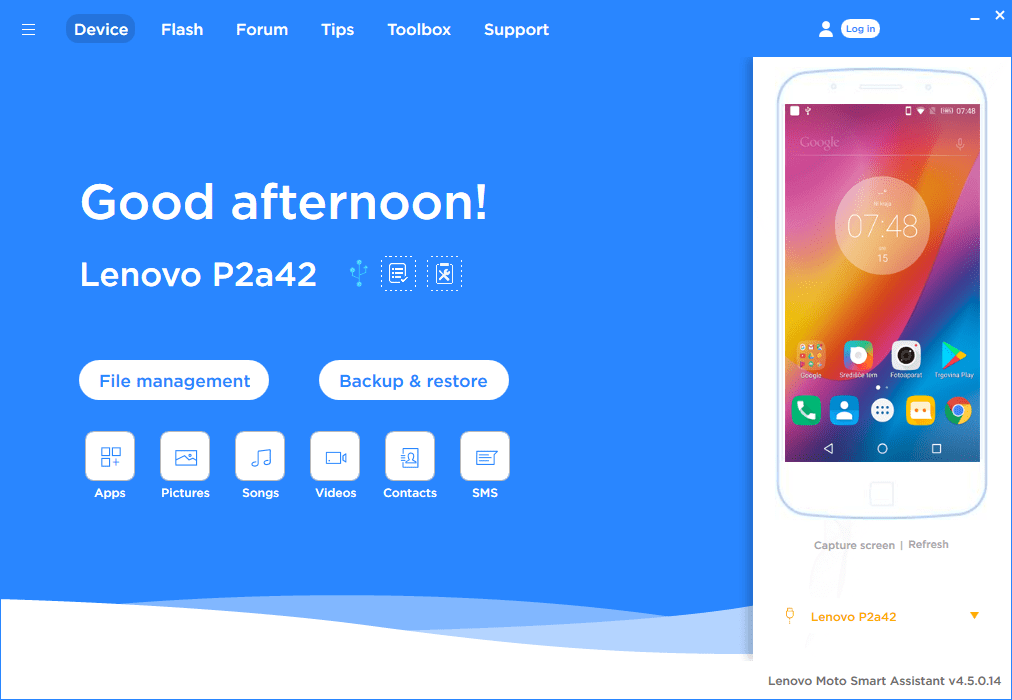 What LMSA can do
Software Issues: A full software reflash might avoid a time consuming repair or even speed up a slow phone.
Hardware Issues: Using the interactive testing app, pinpoint problems with your camera, microphone or other hardware features.
Backup/Restore: Safely back up your data before performing a software reflash then restore it again afterwards.
LMSA Toolbox: Try the other LMSA features as well – create ringtones, take video screenshots and more.
Download Lenovo Moto Smart Assistant