Your iPhone is bricked. Your iPad is stuck on the Apple logo. Maybe your iPod Touch won't update. And your Apple TV just won't boot up.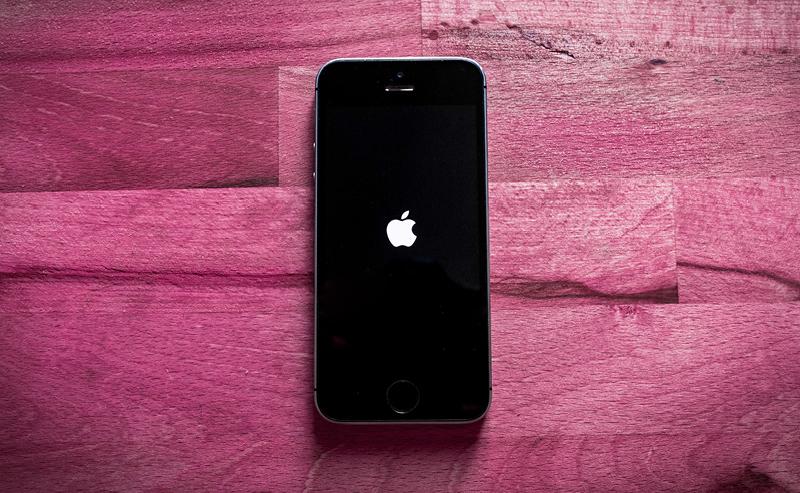 Apple's portable devices are prone to the same software issues as desktop computers—but repairing these problems is tricky. It's not like you can easily reinstall the operating system. What you can do, however, is use iMyFone Fixppo.
What Can IMyFone Fixppo Do For Your IPhone Or IPad?
Formerly known as iOS System Recovery, iMyFone Fixppo is all you need to overcome almost any software fault that iOS devices can encounter. iPhone, iPad, Apple TV, and iPod—they can all be repaired with iMyFone Fixppo.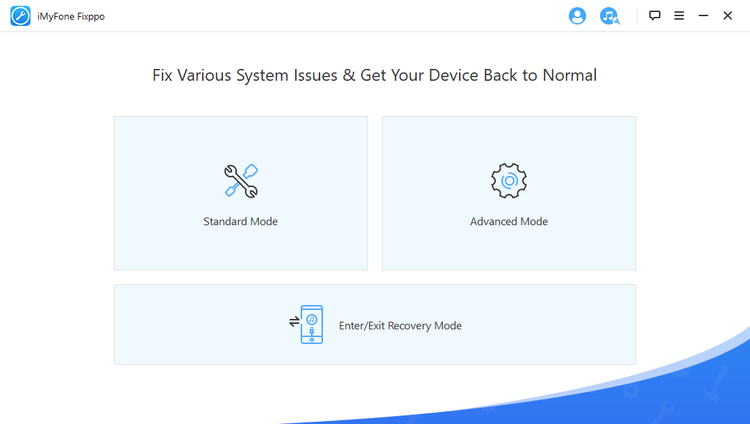 Three modes are available with iMyFone Fixppo:
Standard Mode
Advanced Mode
Recovery Mode
The Standard Mode will fix a white screen, a black screen, devices stuck on the Apple logo, devices stuck in recovery mode, boot loops, iTunes errors, bricked or frozen iPads, iPhones, and iPod Touch devices, and those that won't turn on.
With Advanced Mode, meanwhile, you get to unlock an iOS device that you've forgotten the password for. It has some extra features to overcome any issues that arise if Standard Mode fixes fail.
Finally, Recovery Mode lets you enter and exit recovery mode for extreme repair scenarios.
As you can see, iMyFone Fixppo can fix almost any problem you might encounter that doesn't involve a hardware failure.
What You Need To Run IMyFone Fixppo
To use this iPhone recovery software, you need a relatively basic computer by today's standards. It runs on Windows XP, Vista, 7, 8, 8.1, and Windows 10, as well as Mac OS X 10.9 Mavericks through to macOS Catalina (10.15). iTunes should also be installed.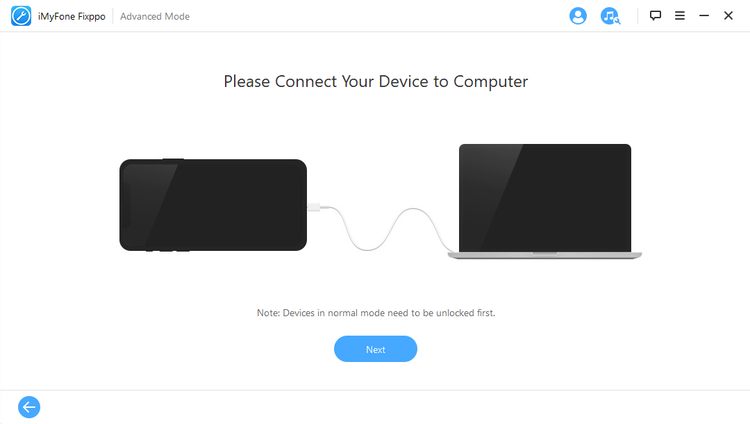 Your computer's CPU should be 1GHz or more, 32-bit or 64-bit. It should have over 256MB of RAM, although 1024MB is recommended. iMyFone Fixppo requires just 200MB of free disk storage to run.
What broken "iDevices" can you hook up to a computer running iMyFone Fixppo? Well, anything running a version of iOS up to iOS 14.
If you have an iPhone 4 or later, this software should help you to recover and repair your phone. This includes iPhone 11 Pro Max, iPhone 11 Pro, iPhone 11, iPhone XS Max, iPhone XR, iPhone XS, and iPhone X models.
All models of iPad Air, iPad mini, iPad Pro, and standard iPad can be repaired with iMyFone Fixppo.
If you have an old iPod Touch that you want to get up and running again, iPod Touch models 1 to 7 are supported by iMyFone Fixppo.
Finally, the Apple TV 2nd Generation, 3rd Generation, and Apple TV HD.
If you have any of the above devices and they're stuck, hanging, frozen, refusing to restore, etc., iMyFone Fixppo is designed to overcome these hardware issues.
How Easy Is It To Use IMyFone Fixppo?
You're probably expecting to find that iMyFone Fixppo requires some technical know-how. Well, all it requires is that you can plug your iPhone, iPad, or iPod into your PC using the cable it shipped with.
The basic process is this:
Start iMyFone Fixppo
Choose a repair mode
Connect your device
Select and download the firmware
Get the device running
Of course, depending on your device's specific problem, this process may differ.
Recover An IPhone, IPad, Or IPod With IMyFone Fixppo
We had the opportunity to use iMyFone Fixppo to fix an iPad Air with a forgotten passcode. Here's how we did it:
Launch iMyFone Fixppo and select Advanced Mode
Connect the iPad to your computer using the corresponding cable
With this done, click Next
Select the correct device type (iPads are considered Other iDevices)
Click Start
Follow the instructions to hold Power and Home on your iPad, releasing Power when instructed. A useful countdown is displayed to assist you here
Agree to iMyFone Fixppo blocking iTunes from launching
Next, select the firmware to download and wait while this completes, and verifies—this can take a while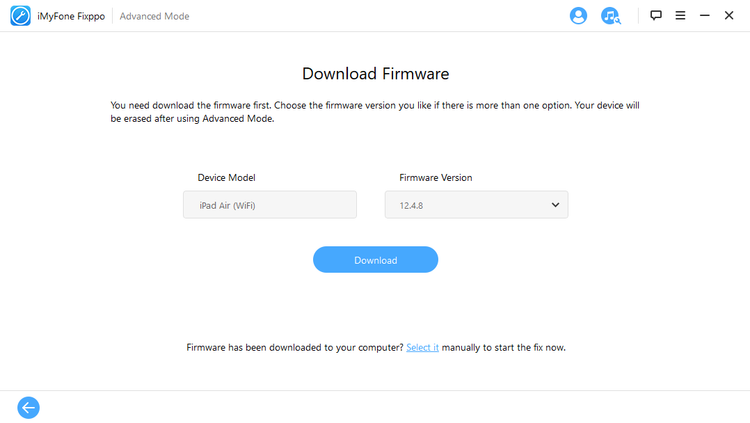 When prompted to fix the device, click Start—note that all data will be wiped, and a Jailbroken device will be "unjailbroken"
After waiting, your iPad or iPhone should be repaired—click Done to prompt the restart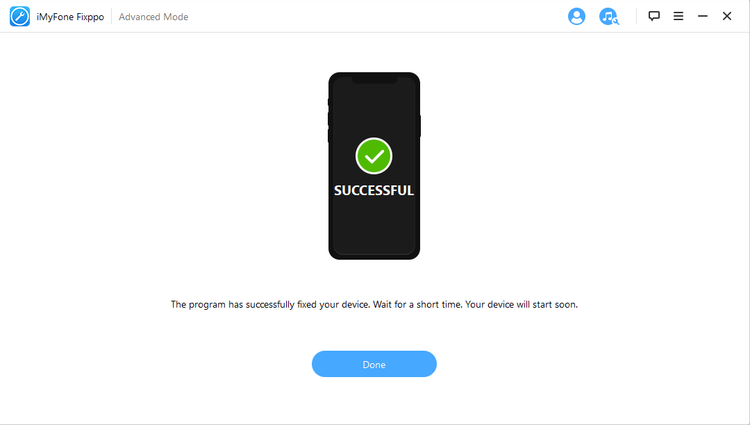 Remember that this process will wipe your iOS device, so you have two options. You can start from scratch, by adding your existing account and syncing from iCloud, or create a brand new account.
Can You Trust IMyFone Fixppo?
Many apps and tools are available to "repair" issues with technology. Not all of them work—and there are many scams out there.
Happily, iMyFone Fixppo comes with a 30-day money-back guarantee. The website is 100% secure, with the personal and financial information you submit protected with full encryption and fraud protection.
Over 50,000,000 customers rely on iMyFone products like Fixppo, so you're in safe hands.
Buy IMyFone Fixppo To Repair Your IOS Device
iMyFone Fixppo comes with a free trial and several payment plans.
When you're happy with the utility, you can opt for a 1-Month Plan, 1-Year Plan, and a Lifetime Plan.
The 1-Month Plan is $29.95 a month, with an auto-renewal that can be canceled at any time, and support for one device.
The 1-Year Plan is $39.95, again with auto-renewal, one device support, and "anytime" cancellation.
Finally, the Lifetime Plan is a single purchase for $49.95 and supports up to five iOS devices.
All packages can be bought with a credit card or PayPal.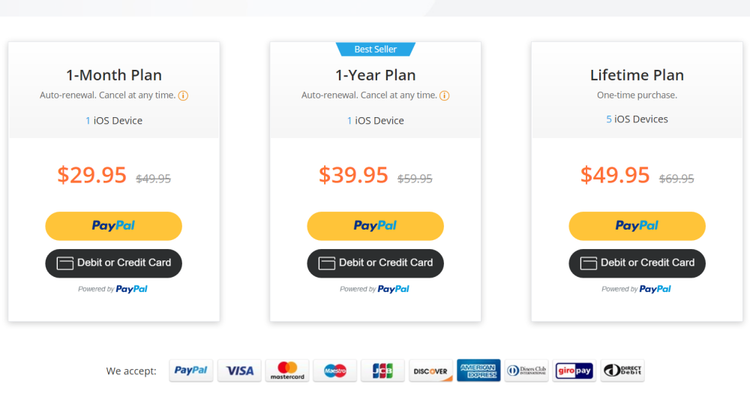 Your license will be dispatched swiftly by email and usually arrives in just a few minutes. Paying for iMyFone Fixppo gives you free customer support, and free lifetime updates, not to mention that 30-day money-back guarantee.
IMyFone Fixppo Will Fix Your IPhone, IPad, And More
iPhone and iPads break—it's a fact of life. Smashed screens can't be fixed with an app, broken cables, damaged ports, and other hardware issues need special attention. But those issues that feel like there should be a software fix? There is one, and iMyfone Fixppo is it.
With a set of excellent iOS system recovery features, guided menus, and three affordable packages, iMyfone Fixppo is the ultimate iOS toolkit.