Google has finally launched an automated flash tool, named generically as Android Flash Tool, which will help Pixel owners to flash official Android firmware / factory images to their devices.
The company releases a new security patch each month and to deploy it on Google Pixel phones, it similarly releases a new firmware alongside. While most users opt for built-in OTA update system to get the update, there is also a secondary route which can be utilized: the manual method. To automate this procedure and make it easier for new users, Google's new Android Flash tool has been launched.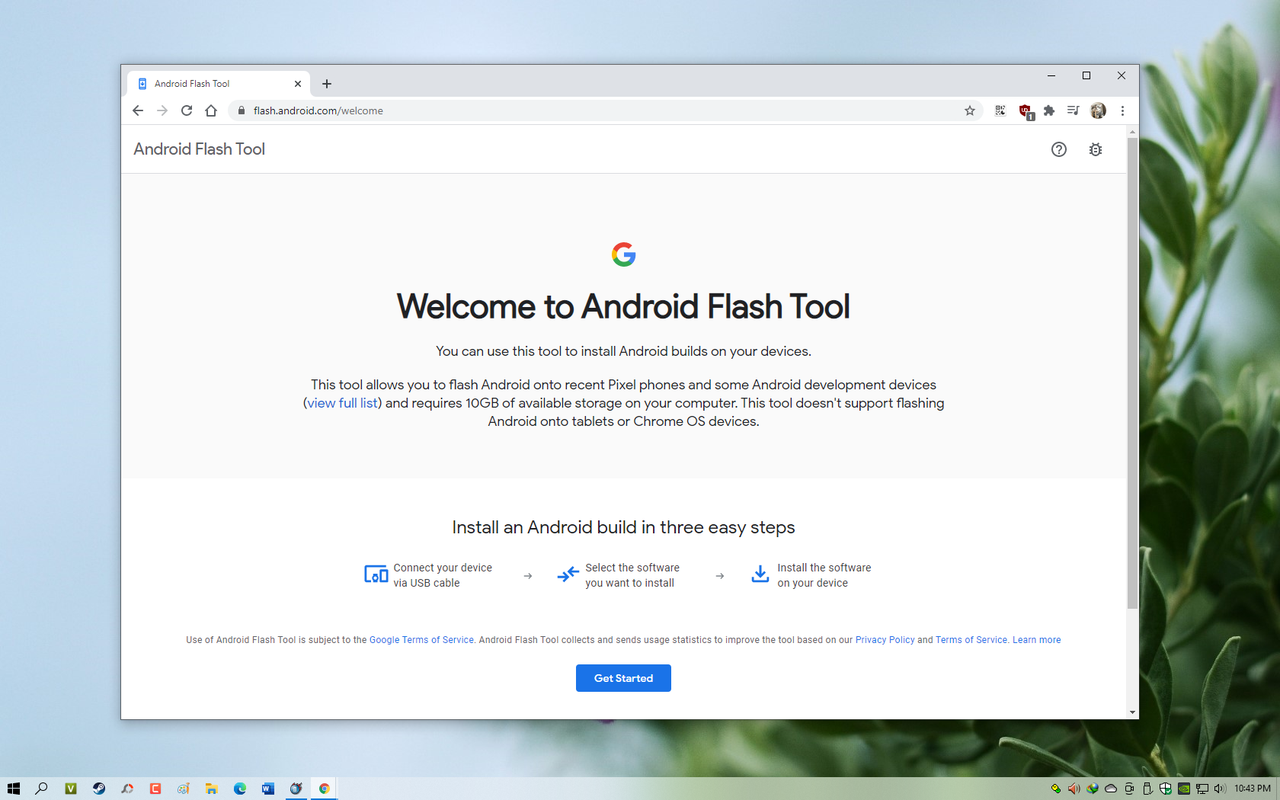 Before, as described in our how-to guides, users were required to run commands and command-line files to flash firmware. This proved to be tricky for some and many customers turned away due to commands being involved. However, with new Android Flash tool, you just simply need to download the correct firmware for your phone and then it will do the rest.
Unlike various other utilities, Android Flash Tool is web-based! Directly from the browser, users can flash and install AOSP (Android Open Source Builds) on their phones. The tool is pretty straight forward and works with most Pixel devices.
Features:
You can perform the following operations with this tool:
Unlock the bootloader of Google Pixel phones
Flash latest factory image
Flash the latest OTA image available with security updates
How to use Android Flash Tool
Part 1: Initial Preparation and Device Configuration
Enable Developer options and USB debugging.
Enable OEM Unlocking in the Developer options menu. If your bootloader is already unlocked, this option is grayed out with Bootloader is already unlocked.
If you're having trouble enabling OEM Unlocking, make sure:

Your device is connected to the internet.
Your device has checked in with Google, which may not be the case just because your device recently connected to the internet. To force a check in, enter *##CHECKIN##* (##2432546##) in the Dialer (no SIM required). After entering the number (no need to press call), the text disappears and a success notification appears.
Part 2: Flash using Android Flash Tool
Step 1 – Connect your device directly to your computer (no hubs, adapters, extenders, or monitors).
Step 2 – Open flash.android.com in a browser on your computer. It should open the Welcome page.
Step 3 – Allow the flash tool to communicate with your test device through adb by accepting the popup that says Allow site access to your ADB keys in order to communicate with devices.
Step 4 – Click Add new device.
Step 5 – Select your device from the list and click Connect. This list may not contain the full device name.
Step 6 – On your device's screen, select Always allow from this computer and click OK to accept the USB debugging connection.
Step 7 – Select the connected device in your browser.
Step 8 – Search for and select your desired build from the list. You can also select options, such as wiping the device or force flashing all partitions.
Step 9 – Click Install to start the process. The device reboots and enters fastboot mode.
Step 10 – After Flash Complete appears, disconnect the device from the USB cable.
This was the complete tutorial on how you can use Android Flash Tool to install Android builds on the Google Pixel phones. The overall process is much easier and intuitive, instead of entering commands in Command Prompt or Terminal.
If you run into any problems, do let us know in the comments below so someone from our team can help you out.